The Roccat Taito mousepad has just been announced on the Roccat website. Named after the Lone Ranger's American-Indian assistant, the Roccat Taito (*) is "a symbiosis combining the latest technology optimized for the needs of the modern gamer, with the most possible level of comfort." Symbiosis? Really??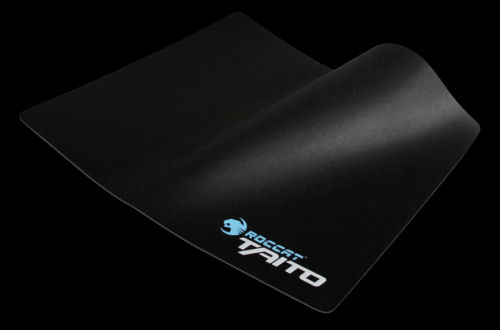 The Roccat Taito is basically a cloth mousepad, although with this being the announcement of a new product it's much more than mere cloth. Oh yes, instead of the typical woven material that you'd find on other cloth mousemats the Taito features "heat-treated nano pattern which effectively increases the glideability into all directions on both the x-axis as well as the y-axis."
Sounds good, and if the claims are true then it should be better than the current crop of cloth mousepads, such as the Everglide Titan and Razer Mantis.
Measuring 400x320mm and 3.45mm deep the Roccat Taito is a decent size, and the rubber base should provide comfort for your wrist.
The Roccat Taito mousepad should be hitting European stores anytime now at a price of 14.99 euros (roughly £12 or $24)
* I know, it's Tonto really