Wireless Roccat Pyra Debuts EasyShift Technology
Unfortunately I'm not jetting off to Germany for this year's CeBIT show, but if I was going to be there I'd be one of the first people to see the new wireless Roccat Pyra mouse.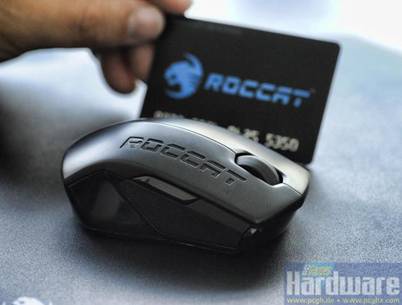 This is Roccat's latest gaming peripheral and their first attempt at a wireless mouse. Not only that, it's also their first product to feature what they're calling an EasyShift[+] button. Exact details are sketchy at the moment, but it doubles the number of functions of the 5-button Pyra  – it sounds like a glorified Shift button to me.
The wireless Pyra features the same polling rate as a wired mouse (1000Hz) to minimise lag. The resolution of the sensor can be set between 400dpi to 1600dpi, not high by current standards but more than adequate for most games. The Pyra will make use of the same macro and profile manager that comes with the Kone mouse and Valo keyboard.
More details to follow as and when they emerge from CeBit 2010.