Roccat Kone V2 Gets New Packaging
There is now a definitive way to tell if your Roccat Kone is a new version with the stronger scroll wheel – just check the packaging.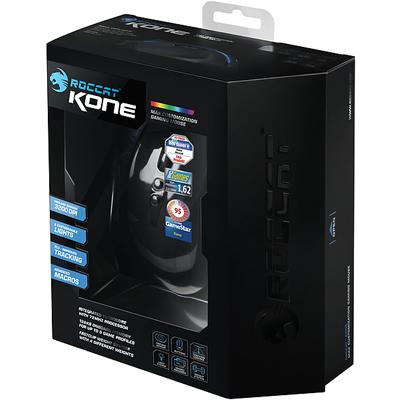 Roccat have relaunched the Kone mouse in a new 'eco-friendly' box. If your Kone arrives and it's not in the packaging you see above you should question whether or not it's a V2. If it's in an old style box it could be a V2, but do you want to run the risk of a failing scroll wheel?
Original Kone mice had a problem with a flimsy scroll wheel that led to it failing, sometimes in as little as a couple of weeks. Roccat released a fix and many suppliers unofficially called the mouse the Kone V2, although Roccat never called it that. There was no easy way to tell if you had the newer mouse, but with this new packaging that is no longer a problem.
The new Kone also has an updated EAN barcode – 4250288115019. You should be able to check that with your supplier before buying the mouse.