Razer Sphex Desktop Skin Announced
We're all familiar with mousepads, those chunks of rubber that sit on our desks and make our mice work better. Razer have had a bit of a rethink on the concept and come up with the new Razer Sphex desktop skin.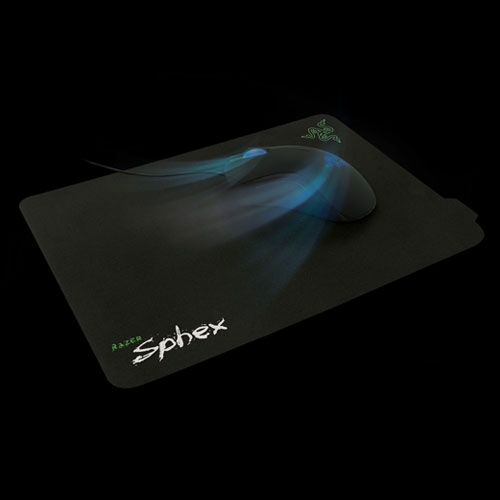 The Sphex is a super-thin mat (less than 1mm) that sticks to the surface of your desk. The idea is that it transforms the flat desktop into a surface that makes the most of your gaming mouse but without giving you the lumpy edges of a conventional mouse pad.
Thanks to a grippy rubber backing the Sphex holds onto your desk like a limpet to a ship, but can be easily peeled off and moved around.  Should that grippy backing get covered in muck and fluff you can even stick the Sphex in the washing machine to clean it up.
The top surface of the Phlex is said to be 'gaming grade' and will work with all optical and laser mice. It measures 320mm by 230mm, making it a medium size for a mouse pad.
The Razer Sphex is available now at a retail price of $14.99.