Razer Lachesis Is Dead, Long Live The Lachesis
When the Razer Lachesis was first released it was King of the Hill – with a 4,000dpi laser sensor and 9 programmable buttons it had a high specification that redefined what we expected from gaming mice. But nowadays it's nothing special, which is why a new Razer Lachesis V2 has just been revealed.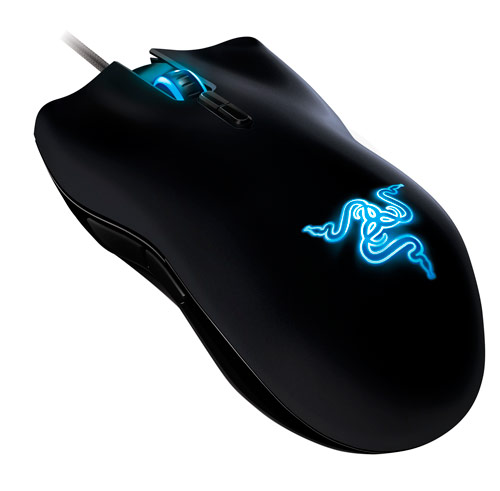 Like they did with the revamped Deathadder, Razer have taken the original Lachesis design and tweaked it slightly to bring it into line with the competition. So the ambidextrous shape remains the same (good news for lefties) but the sensor is replaced with Razer's 3.5G 5,600dpi laser that features in a lot of it's current range. The sensor offers the same refresh rate of 1000Hz with adjustable sensitivity in steps of 125dpi.
There's the same number of buttons – nine in total, all programmable (as before) using the Razer Synapse onboard memory system that allows up to five profiles to be programmed into the mouse.
Apart from the sensor the only other new feature is the ability to change the colour of the scrollwheel. Whereas the old mouse was available with one fixed colour (you could buy it in Wraith Red, Phantom White or Banshee Blue) the new mouse allows you to choose from up to 16 million colours thanks to some new LED lighting.
This subtly modified Lachesis will be available later in the month at a retail of $79.99.