Razer Kabuto Mousepad
The new Razer Kabuto is following the latest trend for thin and flexible mousepads. Like the new Orochi mouse, the Razer Kabuto is aimed at mobile gamers with laptops.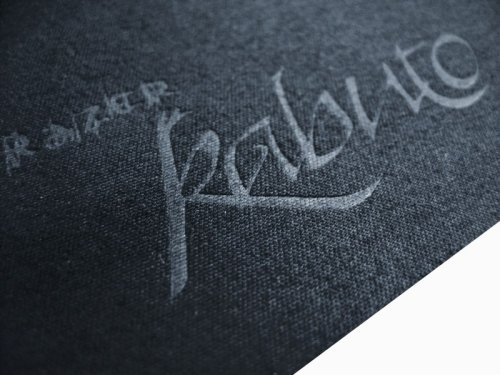 They try to enforce this point by claiming that the Kabuto can double up as a laptop screen protector, and is so thin it can sit between keyboard and screen and still allow you to close the laptop. It's not the biggest of surfaces, measuring 280mm x 195mm x 1.2mm, but that's probably a good thing for mobile gamers particularly with the advent of smaller gaming laptops such as the Alienware M11x.
While the screen protector claim might be a little dubious (it's only going to protect the screen when the lid is closed, which is when the screen is at it's most protected anyway), the fact that it can slip between screen and keyboard makes it very easy to carry around. Some gamers will miss the padding and comfort of a normal 3-4mm thick mousepad, myself included, but if you're a gamer on the move the Kabuto is a much better choice than no mousepad at all.
Don't confuse the Kabuto with Razer's last mouse pad, the slimlime Sphex that measures less than 1mm thick. Dubbed a 'gaming surface' rather than a mouse pad (there's not much padding in something less than 1mm thick), the Sphex differs to the Kabuto in that it is larger and not as flexible.
The Razer Kabuto is available now at a retail price of $19.99.
Razer Kabuto On Ebay
No items matching your keywords were found.