Razer Imperator Offers Improved Comfort
The Razer Imperator is a new attempt at making a gaming mouse that's comfortable for everyone … provided they're right-handed, that is.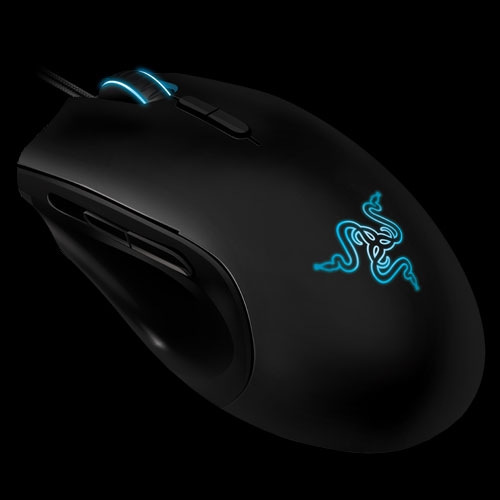 At first glance the Razer Imperator looks like every other mouse in Razer's range, but there are some subtle differences. The unique selling point of the Imperator is the two thumb buttons on the left-hand side of its ergonomic shape. They can be moved backwards and forwards, allowing you to get them into the perfect position regardless of your hand size. Your thumb also gets to rest on a nicely contoured rubber grip.
Other than that it's typically Razer. The Imperator uses the latest 5,600dpi 3.5G laser sensor that can cope with speeds of up to 200 inches per second and 50g of acceleration, as well as offering on the fly dpi adjustment. The Imperator also has Razer's Synapse onboard memory to allow all seven buttons to be programmed with up to five profiles stored in the mouse.
The Razer Imperator is available now from Razer for $79.99. If you're thinking of buying one you might be interested in reading the Gaming Weapons review of the Imperator.
Check out the trailer for the Razer Imperator:
Razer Imperator On Ebay
No items matching your keywords were found.