Razer Deathadder Gets A Nip'n'Tuck
It's been out for a few years now but the Razer Deathadder has just been given an update to make it even more appealing to gamers.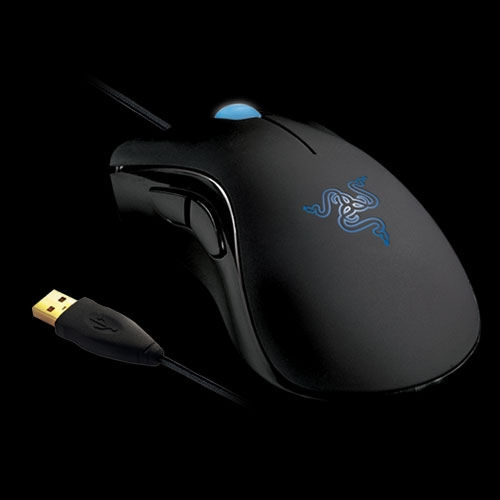 The old 3G 1800dpi laser sensor has been replaced by a new 3.5G sensor capable 3500dpi. Capable of handling 60–120 inches per second and up to 15g of acceleration, the new sensor keeps the same 1ms response time as the old design.
Also upgraded is the cable. Not much of an upgrade, you might think, but it's been swapped with a 7ft-long braided cable that should cut down on tangle around your desk.
The rest of the already excellent design remains the same – a comfortable, right-handed shape covered in soft-grip rubber with five programmable buttons.
The price of the new version? Just $59.99, a bit of a bargain when you consider this is an improvement on one of the best gaming mice you can buy.
Funny that, I've just noticed that my Deathadder is starting to show signs of wear. Maybe it's time to upgrade…
Razer Deathadder On Ebay
[phpbay]"razer deathadder",3,"",""[/phpbay]