Razer Boomslang Collector's Edition 2007 Released
You're going to have to dig deep into your pockets if you want to buy the limited edition Razer Boomslang Collector's Edition 2007.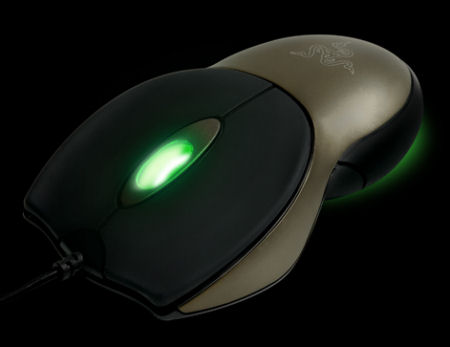 The Boomslang 2007 is a re-issue of the original popular design, but with tweaked hardware under the skin. Using the same sensor as featured in the Deathadder and Diamondback, it comes in a titanium effect case and is limited to 10,000 units worldwide. It comes in a very smart case, with a numbered plaque identifying it as one of the 10,000.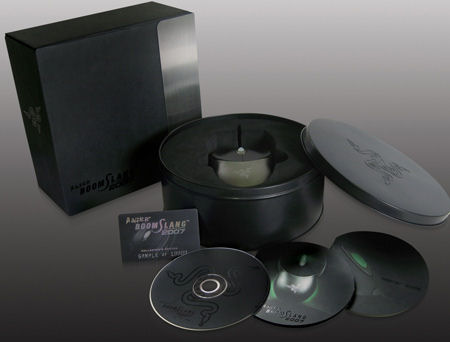 The price for such exclusivity? Razer are asking $99 in their online store, which is a big premium over the two mice with which it shares it's hardware. The Diamondback 3G is available for half the price, at $49.99, yet offers seven buttons to the Boomslang's five. The Deathadder is $59.99 with five programmable buttons.
As a gaming mouse I doubt very much that it's worth the extra money. However, if a fancy box is what you want and you can get your hands on one you'll be in a pretty exclusive group.
The technical specifications are as follows:
1800dpi Razer Precision™ 3G infrared sensor
1000Hz Ultrapolling™ / 1ms response
32KB Razer Synapse™ onboard memory
Five independently programmable Hyperesponse™ buttons
16-bit ultra-wide data path
Zero-acoustic Ultraslick™ Teflon feet
Always-On™ mode
On-The-Fly Sensitivity™ adjustment
Collector's edition limited to 10,000 units worldwide
Premium titanium finish
System requirements are:
Windows® 2000 / XP / X64 / MCE 2005 / Vista / Vista64
PC with built-in USB ports
CD-ROM drive (for drivers)
At least 35MB of hard disk space (for drivers)
If I can find one myself I'll bring you a review.