Razer BlackWidow Ultimate Adds Backlighting
So Razer have just announced their first mechanical gaming keyboard, the Razer BlackWidow, but that's the cheaper version that doesn't offer any backlighting. If you want a mechanical keyboard that offers backlit keys (and you would, wouldn't you) then you'll be wanting the Razer BlackWidow Ultimate edition.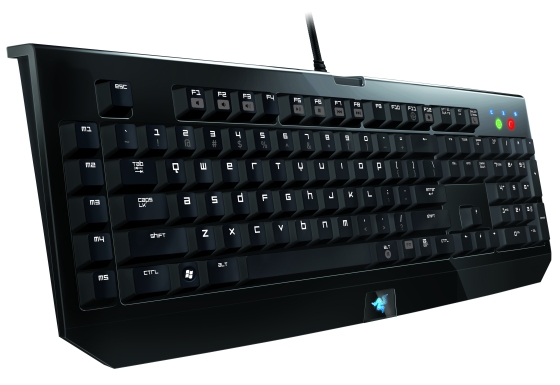 Note the use of the word Ultimate – oh yes, this is the better of the two BlackWidow keyboards. Every key is backlit in typical Razer style with five levels of intensity to choose from.
Anything else on the Ultimate edition? Yes, you get passthrough sockets for microphone and headphones and an additional USB port.
Retailing at $129 and arriving in September, the BlackWidow Ultimate is $50 more than the standard edition. For that you only get backlighting, audio sockets and a USB port, so you've got to ask yourself – is the Ultimate edition really worth the extra cash?