New Microsoft Sidewinder Keyboard?
Could this be the new Microsoft Sidewinder keyboard?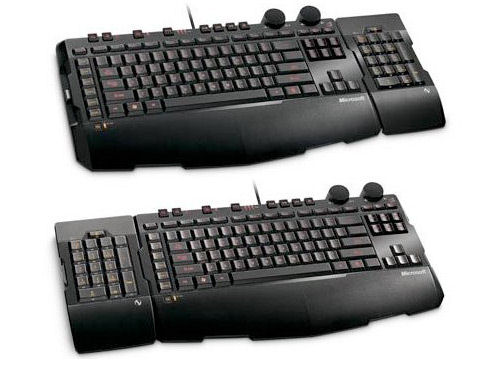 If speculation is correct, this odd-looking keyboard is going to be the latest addition to the Sidewinder range, following on from the Sidewinder mouse.
Officially known as the Microsoft Sidewinder X6, the keyboard is expected to be announced in September. As can be seen in the picture, the number pad is detachable and can be attached on either side of the keyboard.
There are a number of what could be programmable keys down the left-hand side of the keyboard, as well as some unusual looking keys along the top. You'll have also spotted the unusual wheel things on the top, but I haven't a clue what they're for.
Oh well, not long to wait until September when hopefully we should find out more.
Source: Engadget