Mionix Naos 3200 Aimed At FPS Fans
You may be forgiven for thinking that the Mionix Naos isn't a new mouse, but don't worry, this really is a new design.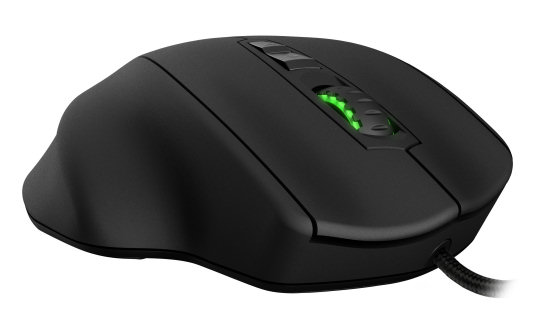 Yes, Mionix already offer the Naos as part of their excellent range of mice, but that is a 5,040dpi mouse with a laser sensor whereas the new Naos 3200 uses Mionix's first LED-optical sensor capable of 3,200dpi.
Why the reduction in dpi? Because the optical sensor is much more accurate than a laser or infrared sensor and is often the first choice for serious FPS players.
With the exception of the sensor the Naos 3200 is identical to it's laser powered twin. That means an ergonomic right-handed design with seven programmable buttons. The new sensor offers three levels of dpi and an adjustable polling rate (up to 1000Hz), while the onboard memory allows macros to be assigned to any of the buttons. There is also the same LED lighting that offers a wide spectrum of colours.
Technical Specifications
7 buttons (7 programmable)
3 steps in-game dpi adjustment
Configurable dpi up to 3200 dpi
Built-in memory
Adjustable polling rate
Weight: 99 gr
Full speed USB 2.0 with Plug n Play
Cable length: 2 m (braided for durability)
Sensor Specification
3200 dpi gaming LED-optical sensor
3,5 mm lift distance
1 ms response time
6469 frames/sec
Tracking speed: 1 m/sec (40 ips)
5.8 megapixels/sec image processing
Acceleration: 15 g
True 16-bit data path