Mionix Keid 20 Headset
Spurred on by the success of their Saiph gaming mouse, Mionix are extending their range of peripherals by adding a new headset to the range – the  Mionix Keid 20.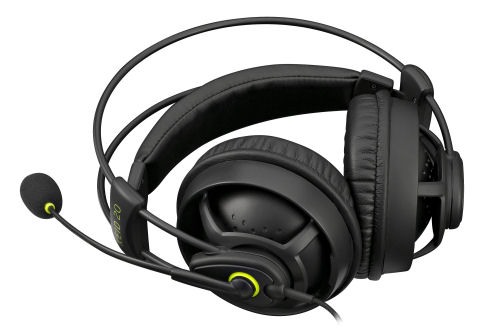 The Keid 20 uses a 50mm stero driver to provide clear and precise sound. The large ear pads use an ergonomic design to improve comfort, and this is enhanced even further by the special memory foam that forms around the shape of your ears. The headband is also flexible and adjustable, so the Keid 20 should ideal for long gaming sessions.
Connection is through a 3.5mm gold-plated plug which is found on the end of a 3m long braided cable. Also attached to the cable are the in-line volume controls and microphone mute button. The microphone uses noise-cancelling technology to improve the quality of your voice and can be rotated out of the way when not in use.
Although the Mionix Keid 20 might 'only' be a stereo headset, this is reflected in the price – a quite reasonable RRP of 59.90euros.
MIONIX KEID 20 TECHNICAL SPECIFICATION
Type: Circumaural / Full-size stereo headset
Driver: 50 mm
Magnet type: NdfeB
Frequence response: 20Hz – 20 000 Hz
Speaker impedance: 32?
Sensitivity (@1 kHz): 100dB +/- 3 dB
Max input power: 400 mW
Connection type: 3.5 mm goldplated plugs
Cable length: 3 m braided cable
Cable diameter: 3 mm
Volume control: On cable, from mute to full volume
MICROPHONE
Frequency range: 300Hz- 3 300 Hz
Mute Microphone: Yes
Directivity type: Omni-directional
Sensitivity (@1 kHz): -36dB +/- 5dB
Max. Operation Voltage: 10 V