Upgrade To Logitech Gaming Software 7.0
Are you using any of Logitech's latest gaming kit? Specifically, do you have a G11, G110, G15, G510 or G19 keyboard or the G13 keypad? Well if you do then you should be heading on over to Logitech to download the latest version of their gaming software.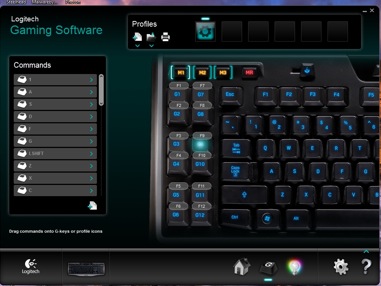 Version 7.0 of the Logitech Gaming Software suite brings with it a fresh new interface, making it easier for you to setup the various aspects of your keyboards. The most obvious function is to setup the programmable keys, loading up your favourite actions and macros.
The next function is specific to those keyboards with LCD screens. The software allows you to setup the 'applets' that can display all manner of useful information.
Finally, for the G13, G19, G110, and G510 you can also change the colour of the backlighting to suit your preference.  Each M-key mode can have a different backlighting color, so you can tell at a glance what mode you're in.
If you're in the Logitech club then go to http://www.logitech.com/support-downloads?dd=1&submit=Detect+your+devices to download the new version.