It looks like it's curtains for the good old Logitech G25 steering wheel as a we say hello to a newcomer – the Logitech G27.
The Logitech G27 is an evolution of the G25, a popular PC steering wheel that's been available for some time now. So what's different on the G27?
In terms of features the G27 is broadly the same as the G25, meaning you get a nice 11-inch leather-trimmed wheel that's capable of 900 degrees turning. You'll also get a six-speed shift stick, dual-motor force-feedback and a set of three foot pedals. However, on the wheel you'll find four new programmable buttons to take the total to 16 (from 12 on the G25).
One clever new feature that's bound to appeal to casual and hardcore gamers alike is a set of LED lights on top of the wheel hub (two red, four yellow, and four green) that can be programmed to act as gear shift indicators or an RPM gauge.
The pedal unit includes the full complement of three pedals, all made of steel, and if you feel like practising a bit of heel-and-toe shifting you'll find the pedals are perfectly positioned.
The price remains exactly the same as the outgoing G25, namely $299. Not cheap, but then this is one of the best PC wheel packages available. The Logitech G27 will be available to buy on 1st October and is currently available for a retail price of $299, but Amazon are already offering almost 10% off that price if you're interested.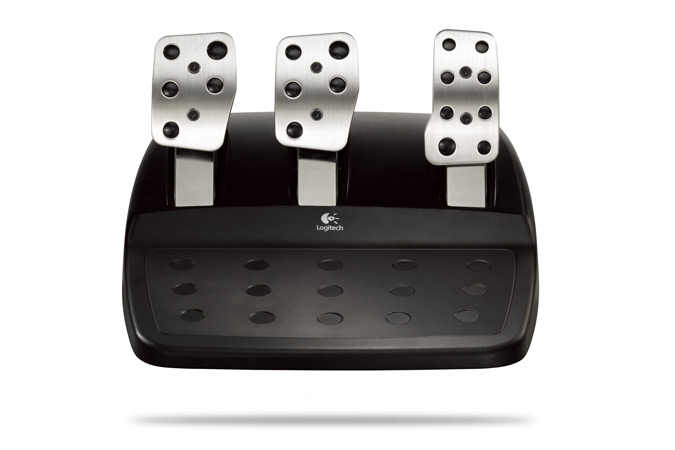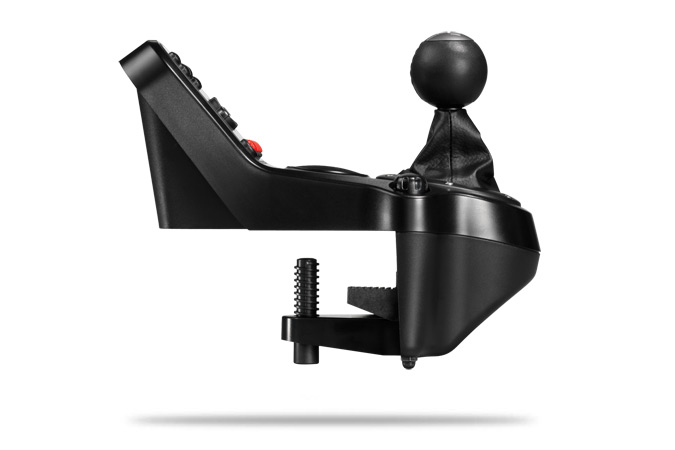 Logitech G27 On Ebay
No items matching your keywords were found.