Intel Joins Fiat For Automotive PC Fun
Intel and Fiat have got together to produce the fantastic-looking Abarth Powerplay Extreme.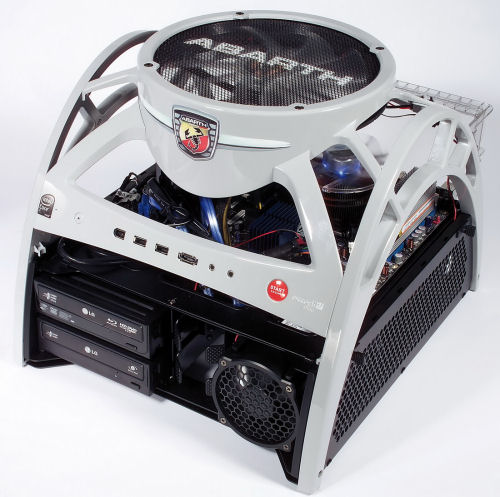 It's a top-spec PC in an amazing bespoke chassis that features the Abarth badge, a division of Fiat who are responsible for tuning some of the Italian manufacturer's racier hatchbacks.
Although full specs aren't known, the machine is powered by Intel's new Core I7 Extreme, so will be fantastic for a few laps of the Nurburgring.
If you want one – tough! There's no news yet on how much it'll cost or even if you'll be able to buy one.
Source: Driving Spirit