Alienware M17x Heralds End Of The Road For Dell XPS?
For a while now Dell have sold the XPS range of laptops, aiming them specifically at gamers. Snazzy designs and high specifications have earned them a good reputation, if not exactly that 'must-have' name for anyone looking for a new gaming laptop.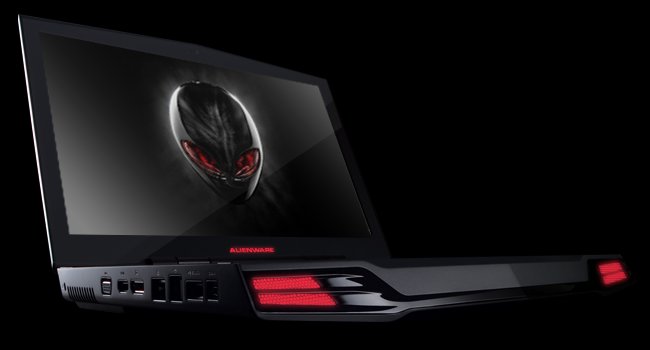 If you didn't already know, Dell are also owners of the highly respected Alienware brand, and that is a name that gamers seek out when looking at new hardware. So you can see an element of competition between Dell's own XPS laptops and the Alienware range.
It looks like Dell's management have come to the conclusion that there can be only one, as they are now stopping promotion of the XPS range in favour of a bigger marketing campaign for Alienware. Whether or not that remains good news for gamers is open to debate. Alienware systems tend to be pricey, and the XPS range represented slightly better value for money even if it didn't have the kudos. On the other hand, if Dell are going to eventually stop production of XPS machines you could see some good deals when they start to clear out the last of the XPS stock.
To start the new campaign off, Alienware will be pushing the new M17x, an updated version of the 17-inch M17. Alienware will be trying to convince us that the new laptop offers the best features at a reasonable cost, but with a starting price of $1,799 they will have some work to do!
The official spec is as follows:
Intel Core 2 Duo 2.4GHz P8600 CPU (upgradeable to a Core 2 Extreme Quad-Core CPU)
A solo 1GB nVidia GeForce GTX260M GPU (upgradeable to dual 1GB nVidia GeForce GTX 280M GPU's)
4GB of RAM (Up to 8GB of 133MHz DDR3 RAM)
250GB 7200-rpm hard drive (upgradeable to a 1TB 7200-rpm)
Slot-loading DVD-RW drive (upgradeable to dual-layer Blu-ray Disc)
A nine-cell battery
Four USB plugs, a four-pin FireWire port, ExpressCard Slot, an eSATA/USB combo port, and an eight-in-one Media Card reader.
Connections for DisplayPort, HDMI and VGA video-outs.
You can see more of the M17x at Alienware's site.